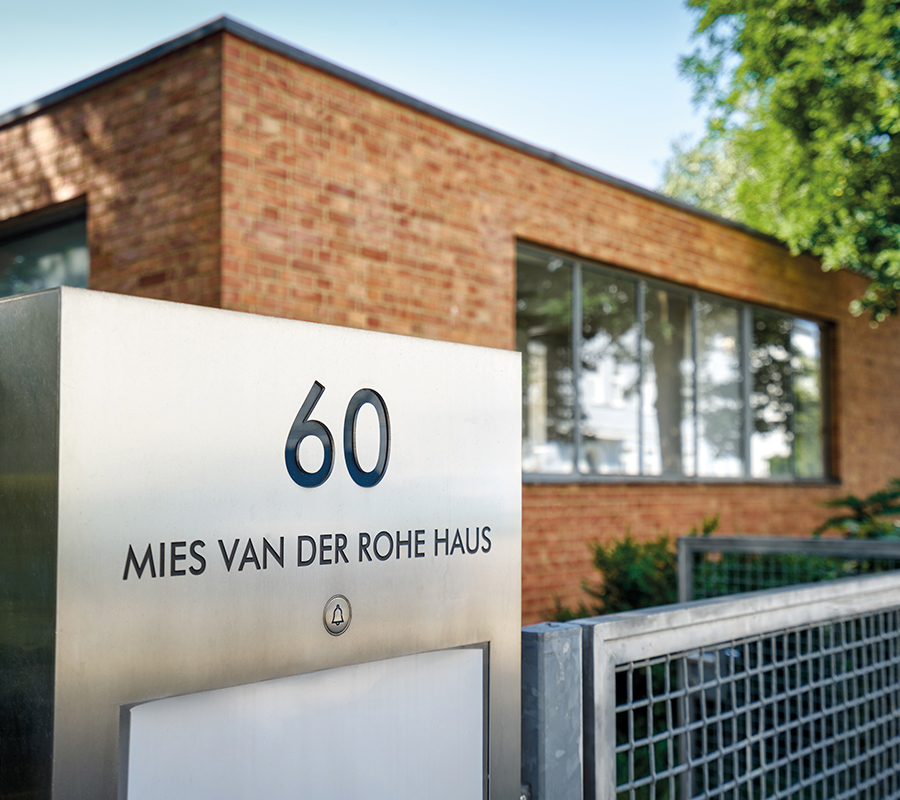 The Mies van der Rohe House is located at Oberseestraße 60 and represents an architectural monument of classical modernity. It was designed in 1932 by Mies van der Rohe for the Lemke married couple in 1932. The garden for the house was designed by Studio Foerster.
The house has been a listed building since 1977 and been open to the public as an architectural monument since 1990.
Today, the Mies van der Rohe House is a space for art, used for changing exhibitions of modern art, topical guided tours and lecture series.